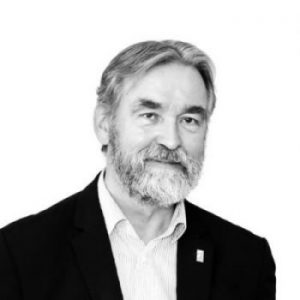 The City Council approved The Human Rights Policy in May 2006 and decided to start the implementation process of Gender Budgeting in 2011. Since then I have been leading the Steering Group to organize the implementation of Gender Budgeting in the city which was established by the Mayor of Reykjavík, Mr. Jón Gnarr. The responsibilities of the steering group were to analyze the budget from a gender perspective to determine the differential impact of the budget on women and men/boys and girls. Also they included reformulating budgeting policies and distribution of resources to achieve gender equality outcomes. And finally, it was tasked to work systematically to embed gender perspective within all budgeting processes. The steering group regarded its main goal to implement or mainstream Gender Budgeting in to the budgetary process and recorded its findings in its report "Gender Budgeting in the city of Reykjavík. Fair distribution of goods and asets according to people's situations". The Steering Group has defined the implementation process as a four step model and now we are in the middle of implementing the final step (2014-2018), a phase during which we aim to have all the service fields in the city of Reykjavík analysed from a gender perspective. And in 2018, the budgetary work will be aimed at making changes in the budget that are needed to meet the goal of fair budgeting.
My strength in this steering group lies in my education in the field of economics and financing as well as in my broadexperience and thorough knowledge of the city administration, of the budgetary processes, local legal issues in this field and wage and terms contracts of the employees of the city. From 1999-2007 I was leading a steering group implementing job evaluation for the city's employees in order to counteract gender inequalities. This system now determines montlhy wages of almost 90% of city employees.

I have given many lectures and participated in seminars on this both in Iceland and abroad on this issue. In order to strengthen our academic background, the steering group has formed strong ties with faculties and the University of Iceland, especially, its Social Science faculty. We have had ambitious project managers with master's degrees in social sciences with gender as main focus, which has been important for our project. Finally, I will express my interest in participating in work on GB elsewhere. Sharing experiences and ideas is very important and can be of great value for the provider as well as the receiver.
Birgir Björn Sigurjónsson  got his Cand oecon degree in economics from the University of Iceland in 1973 and went on with further studies and research at the University of Lund, Sweden (1973-75), at London School of Economics (1975=, and in research and teaching at University of Stockholm (1976-1983). He is CFO (Chief Financial Officer) for the City of Reykjavík and director of Department of Finance. Under his direction there are 6 divisions:
Accounting: including monthly, quarterly and annual income statements,
Bookkeeping,
Budgeting: reviewing expenditures for compliance with budget policies, verifying accuracy of processed fiscal actions, estimating revenues and expenditures, developing budgeting systems, evaluating the organization's financial condition, also Gender Budgeting, treasury and management of fiscal operation, monitoring internal financial controls, and issuing bonds and notes, procurement policies and consulting,
financial risk evaluations, and, finally,
wage and pay calculating salaries and interpreting wage and pay terms.