In September 2018 representatives of the Montenegrin Parliament, the Ministry of Human and Minority Rights and the Ministry of Finance, participated in a three-day study visit on Gender Responsive Budgeting and Legislation to Austria, where they met with representatives of the Austrian Parliament, the Italian OSCE Chairmanship, Ministry of Finance, the City of Vienna, and the Federal Chancellery.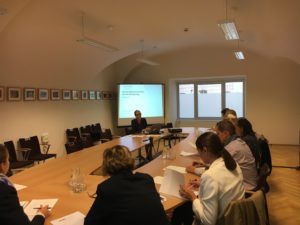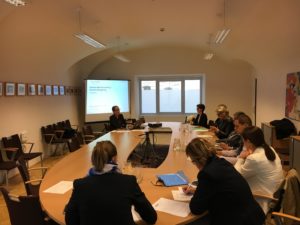 Representatives of the Division for Women and Equality within the Federal Chancellery presented the Implementation of gender mainstreaming and gender budgeting in the public and the role of inter-ministerial working group for Gender Mainstreaming /Gender Budgeting (IMAG GMB). The presentation was followed by a lively discussion about the role of the IMAG GMB in Austria and the possible action fields of an interministerial working group.
The visit was organised by the OSCE with the aim of exchanging experiences and learning from the Austrian Gender Mainstreaming and Gender Budgeting models.
Leave a reply by using the form below. If you cannot access the comment section, please send us your statement by mail to: imag-gmb@bka.gv.at!