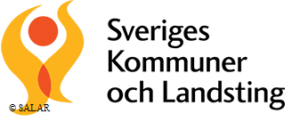 The Swedish Association of Local Authorities and Regions, SALAR, has published a guide on gender procurement, which informs on the legal possibilities of imposing gender equality criteria in public procurement on the one hand and contains practical examples on the other one.  While the term gender procurement is often used in a narrow sense, SALAR uses a more comprehensive approach: According to the association the concept of gender procurement revolves around ensuring that all citizens are offered equal services regardless of gender and aims to increase overall efficiency and quality of services.
Not only has the association scrutinised options for gender equality criteria or the promotion of gender equality in public procurement (according to the Swedish public procurement laws, which are in conformity with EU legislation), but also it emphasizes the potential effects for women and men which must be taken into consideration when conceiving the profile any such the service (s) to be procured (=Gender Mainstreaming.) As a consequence, the guide puts an emphasis on ex ante work, notably the role of planning and design as well as the one of feasibility studies. In particular, gender procurement must address the following questions:
Is it possible to integrate a gender equality perspective on this particular service?
Does the respective service (e.g. service of general interest, public service) concern women and men, girls and boys?
Does this service entail any consequences that may make it essential to do a gender analysis?
Are/Were the presented statistics related to the respective service gender disaggregated?
What impact will the service(s) to be procured have on women and men, girls and boys?
Is there a connection between the service(s) to be procured and any gender equality objectives the procurement authority might have set up?
Are there any evaluation or assessment criteria?
Also, gender equality criteria should take the form of or be connected to measurable criteria or indicators. In this regard, monitoring or monitoring strategies are equally important (e.g. contract criteria are not evaluated; neither in the procurement process nor afterwards during implementation if there is no monitoring strategy).  Finally, gender equality criteria are, usually, secondary ones. Therefore, it is particularly important to note that any gender equality criteria chosen must be in line with public procurement principles. They must be proportionate and related to the subject-matter. Therefore, public authorities ought to assess, if their requirements and criteria:
meet their purpose.
are proportionate and non-discriminatory.
are measurable, comparable and assessable.
have a connection to the procurement's subject.
can be monitored.
have been formulated clearly so that all contractors, national and international ones, are treated equally.
are compatible with other requests or technical conditions that are set out in the specifications.
In addition to SALAR, EIGE has published a gender procurement checklist, too. Take a look at our post.
Leave a reply by using the form below. If you cannot access the comment section, please send us your statement by mail to: imag-gmb@bka.gv.at!